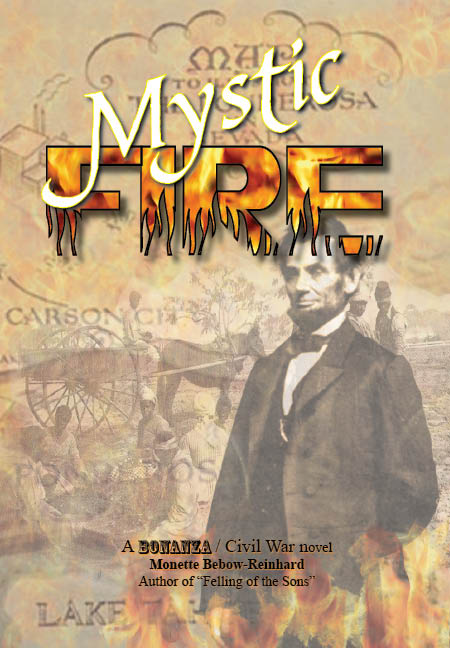 Mystic Fire
by
Monette Bebow-Reinhard
Joe fears Ben is dead, Adam is missing, Hoss is entranced by a ghostly presence in the house needing his help, while cattle thieves threaten the herd. All he can find to help him is the woman Adam spurned and a ranch hand who's also a cattle thief. This novel brings in Lincoln as a character whose problems in 1862 send black slaves from New Orleans seeking Ben's help, while Adam disguises himself as a mulatto slave to keep from getting killed. A novel of war, intrigue and romance - with the four Cartwrights torn into four separate storylines.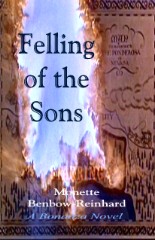 Felling of the Sons
by
Monette Bebow-Reinhard

Ben Cartwright faces the worst fear of his life, when a nemesis from his past threatens the lives of all three of his sons, and he is forced to choose which one to save. A family-intense historic adventure set in Virginia City and Lake Tahoe in 1860 short after the Paiute War, Adam enlists the help of a Paiute friend to stop the also imminent destruction of the land.

Mystic Fire and Felling of the Sons are available at www.amazon.com, www.writewordsinc.com and at Monette's own site where you will also find a sample: www.bebow-reinhard.com.